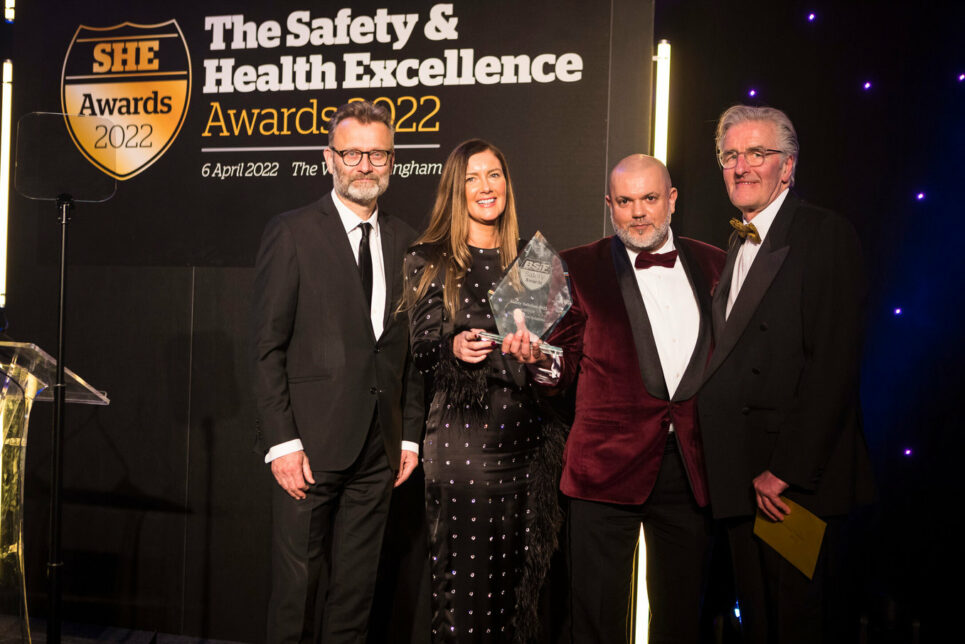 We are delighted to announce that Hunter has been selected as the Overall Winner at The Safety & Health Excellence Awards 2022 in the British Safety Industry Federation (BSIF) Safety Solution Category. This prestigious event was held in the NEC in Birmingham on 6th April and was compered by comedian Hugh Denis. 
The team at Hunter are incredibly grateful to be recognised by the BSIF and wider safety community for the work we undertook on behalf of the Fire Commercial Transformation Programme to equip the UK Fire and Rescue Service with life-critical PPE during the Covid 19 pandemic. Learn more here
We are particularly grateful to Tina Butler M.B.E. for her leadership and the support of her team at Kent Fire & Rescue who worked closely with Hunter throughout the project and helped us deliver on the exceptional challenge faced in 2020. 
This is the second time Hunter has won the BSIF Safety Solution Award with the first being in 2020 for our work on Improving the Long Term of Health Firefighters through technical firefighter PPE and industry-leading care and maintenance solutions, proven to minimise the occupational risks of cancer and other diseases of firefighters. 
Simon Hunter Esq, M.B.E. C.E.O. of Hunter said, 
"Winning this award for the second time, again with a focus on our work with fire services is such a rewarding feeling given our focus on that sector. Our staff enjoy being focused on such purposeful work as do I."