HunterPac®
Smart, secure, and online. HunterPAC® the multi-award-winning, industry-leading proprietary software for professional clothing, sizing, wardrobe management and fulfilment.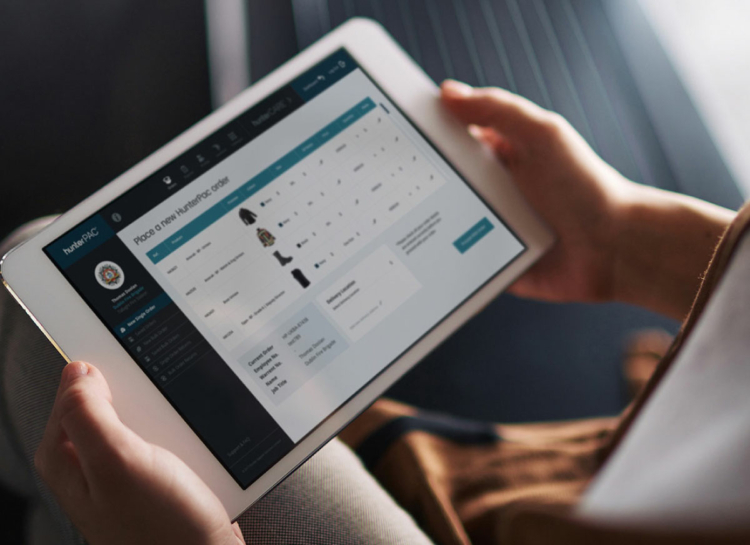 Sizing technology matched with web-based fulfilment
The synergy of artificial intelligence-based sizing and web-based fulfilment.
Size your staff through contactless and remote-enabled technologies.
This web-based system can be used to source, store, select and send professional clothing and personal allocations of items to employees of organisations of all sizes throughout the world.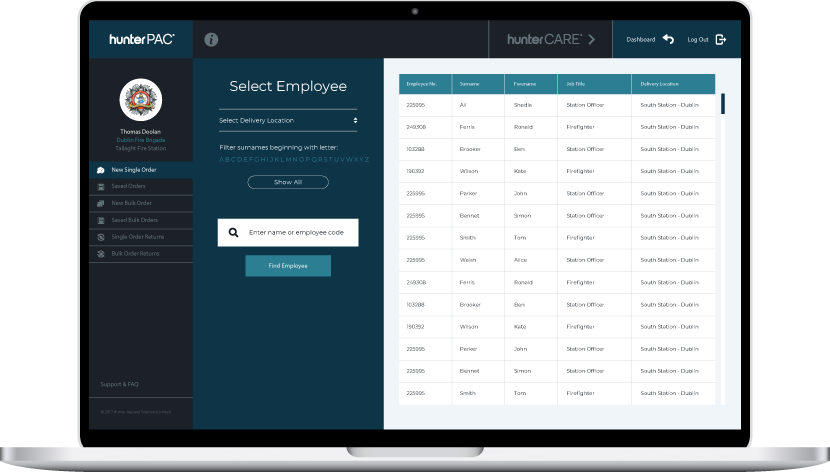 We own the HunterPAC® software code. This gives us unparalleled control over how we wrap ourselves around you from a technology-led service perspective. This is real customer-centric, investment-led innovation.
Key Benefits
Multi-award winning because our customers love it.
Highly efficient to save you both time and money.
Responsive, intuitive software learns through usage.
2022 & 2020 Overall Winner - Safety Solutions Award
Safety & Excellence Awards
2018 UK Winner – Best Managed Major Contract
2018 UK Winner - Best Business Manager  
2017 UK Winner - Best IT Innovation and Website
2016 Lifetime Achievement Award – Graham Hunter 
2015 UK Winner - Best Business Manager
2015 UK Winner - Best Managed Major Contract
2015 UK Winner - Best Bespoke Work-wear Uniform Design
2016 Overall Director of the Year – Simon Hunter
2016 Family Business Director of the Year – Simon Hunter
2016 Innovator of the Year – Simon Hunter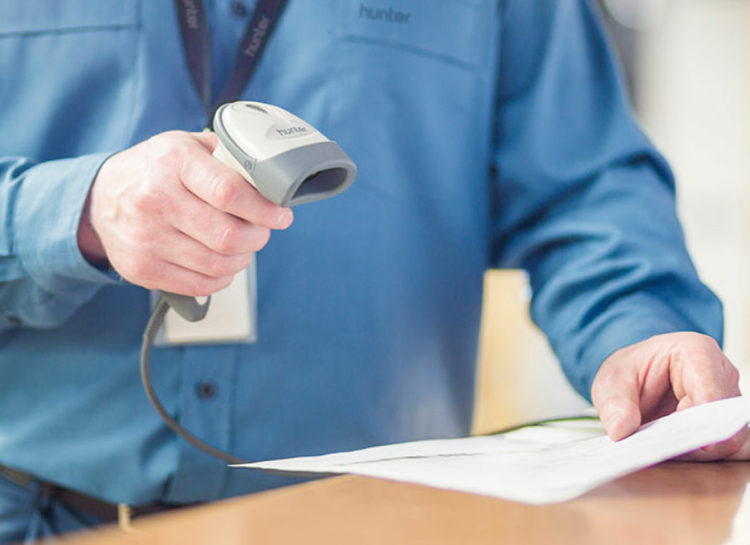 Creating efficient allocation and storage solutions
HunterPAC® is a highly efficient, cost effective alternative to the time consuming process of running your own wardrobe warehouse. By allowing your people to order their own professional clothing and by storing all your items in our secure facilities, we will save you time and money at every level from process to staffing.
Our proprietary software is highly scalable, allowing it to effortlessly cope with large numbers of staff, locations, items and job types. We crunch big data in real time.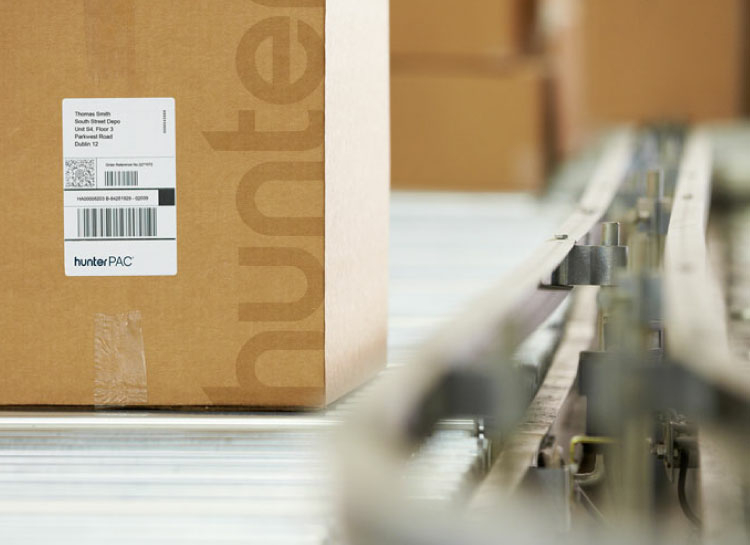 Personalised packs are collated and distributed by us for you
Our robust and intuitive online ordering system can be tailored to suit different grades of employees, providing comprehensive reporting at the touch of a button appropriate to their levels of authority.
Our intelligent software is designed to learn with use, enhancing the user experience at every stage. Once individual orders have been placed, our people, pack and deliver a HunterPAC® to the point of need, whether at work or at home.
Agility
"Hunters hallmark is their innovation and exceptional technological edge. Their Dynamic Ordering Platform is the jewel in the crown of their offering and delivers the entire service to the customer effortlessly".
Chris Murray CBE – VP Agility DGS Europe – Ex Brigadier General Royal Logistics Corp
Avanti West Coast Trains
"Hunter's Uniform proposal through their live HunterPac online portal has revolutionised the way in which we procure and manage Frontline Uniform to 3,000 wearers across 25 key locations on the UK mainland".
Timothy Mathews – Uniform Account Manager – Avanti
UK Border Force
"I just wanted to set on record my delight your website. When we had to do the sizing for the new uniform it was intimidating for staff who had never used a web-based ordering process to do so, and yet it was so simple to set them up and talk them through it. It must be one of the few corporate processes that anyone can learn, and super-users are not needed!"
Samantha Heiling – Deputy Director – Home Office – UK Border Force
Get in touch to find out more about how we can help you with PPE, uniforms, workwear, care, maintenance and a fully managed service.