'UK manufacturing must be part of the solution'.
Simon Hunter Esq, M.B.E., CEO of Hunter, says Hunter are actively recruiting in response to the Coronavirus outbreak and explains why he believes this is an opportunity to reverse decades of decline in the UK manufacturing sector.
Since the outbreak of this global pandemic things has changed dramatically for everyone but especially for businesses trying to still operate in the current climate.  Interruptions to staffing levels, problems with supply chain and a whole host of other factors have meant that business owners are having to make difficult decisions on a rapidly changing environment daily.  Simon outlines the challenges he faces and opportunities that also can be converted.
Click on the links below to read further on these stories.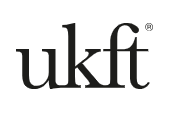 https://www.ukft.org/hunter-apparel-solutions-coronavirus/