Hunter have become a seven day per week operation in order to maximise the help we can provide to the front line.  Our broad range of PPE products and our specialist items like the Fire Hunter Particulate Blocking Hood® as well as our UK and Ireland decontamination centers are allowing us to provide a wide range of critically needed support to the front line.
We are proud of our support across the UK and Ireland and the great many Blue Light services, health services, care homes and other essential services.  Our wholly owned Springtown factory is allowing us to respond with highly flexible manufacturing of scrubs and other items.
We are delighted with the wider public's support of our help.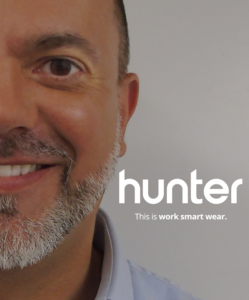 Simon Hunter M.B.E., CEO said
"I feel incredibly proud to be leading this company through these challenging times.  It is genuinely rewarding to see the great many staff rising up to meet the challenge ahead of us through positive attitudes, flexible working and sheer hard work to meet the challenge head on."