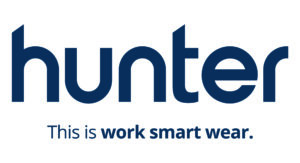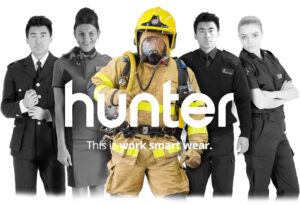 Simon Hunter, Hunter CEO – B.A. (Hons),FIoD,C Dir.
Simon is a third generation CEO of his family company, Hunter Apparel Solutions Limited (Hunter).  Simon has had huge amount of recognition in the UK as a winner of "UK Overall Director of the Year" (Institute of Director's Awards, London), a Fellow of the Institute of Directors, a UK 1st placed Candidate in his IoD final exams, and is a multi-award winner in the Professional Clothing sector and the Technology Sector; Best Business Manager (PCIAW), Innovator of the Year (Viscount Awards, London).   Simon strives for the best in everything he does.
Always keen to give back to the wider community he is a mentor for the Princes Trust, an Inter Trade Ireland Ambassador, a Council member of CBI, a Chair and VP of various local charities, a member of the Northern Ireland Public Procurement Forum and now is a PCIAW Director.
Hunter has been in operation since 1936 and specialises in "Tech for Good" solutions aimed at its niche market place and is the leading software technology pioneer in the Professional Clothing sector.  Today, Hunter is a multi-award winning Company providing valued added service software technology for use with its in house designed bespoke technical apparel, PPE. With a global supply and client base Hunter is heading toward' s nine decades of successful trading.
On joining the PCIAW, Simon said;  
"I am deeply honoured to have been asked to become a Director of our Global industry body.  I look forward to being part of a dynamic organisation which brings together this industry for the good of all those in it".