Your Go-To Provider Of Better!

Uniform, PPE & Managed Service Experts
Hunter, is a purpose-led, multi-award winning, technology centred professional clothing and technical PPE company. We develop products and solutions that the world needs but have not yet been dreamt of, blended with tech for good solutions that will improve broad societal outcomes.
Hunter provides a world-class service covering R&D, design, A.I. based sizing, fully managed digital services, sophisticated aftercare, maintenance, and decontamination services.
We have created two specialist software platforms that transform how our customers manage their PPE duty of care and uniform responsibilities, they are HunterPAC® and HunterCARE®.
As a technology-driven company, Hunter is continuously challenging the norm and bringing new innovations to the sectors occupied by our clients.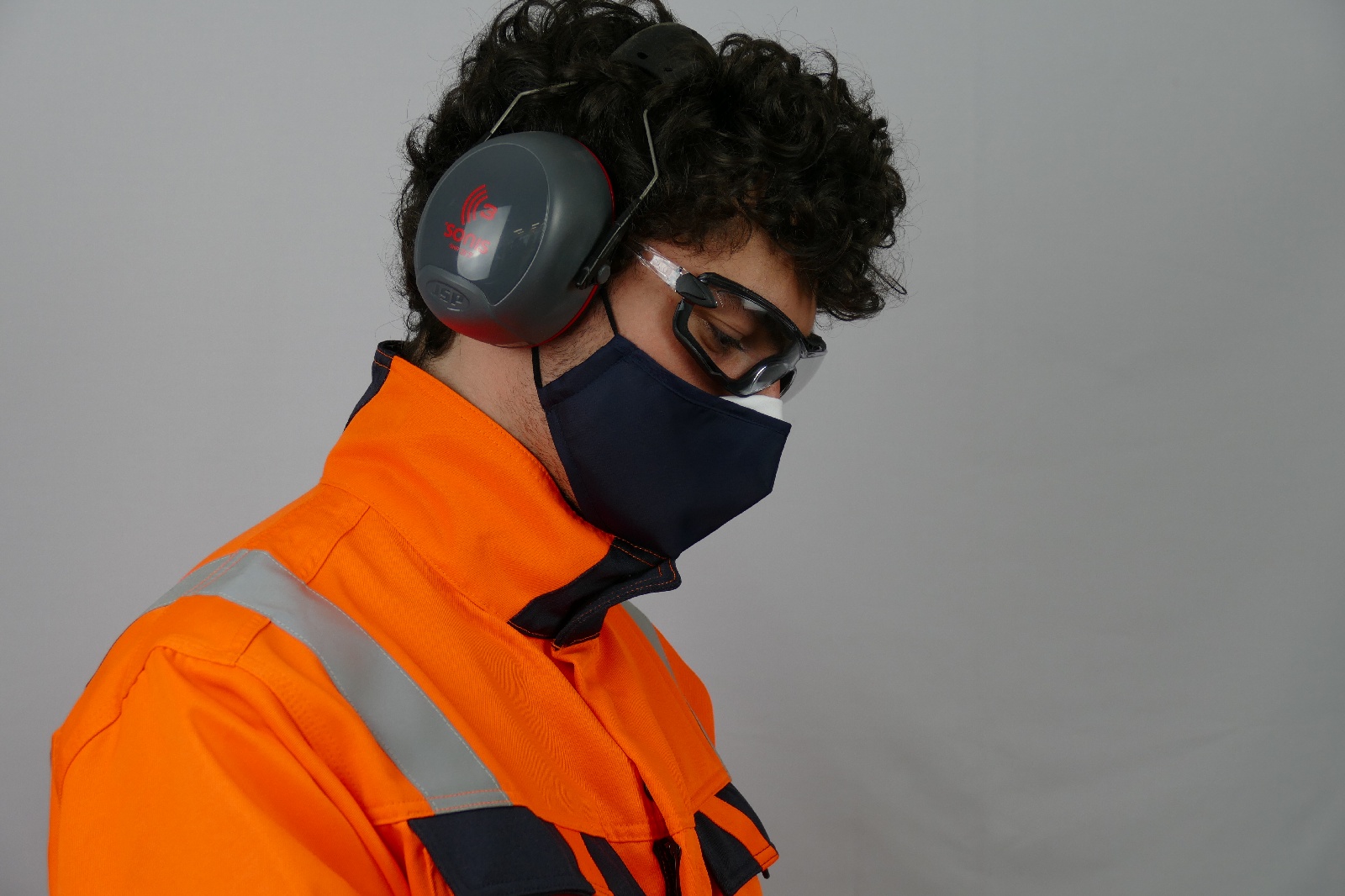 Award-Winning Design & Technical Team
Hunter has a team of designers from both the fashion and professional clothing sector working alongside PPE experts. Our team work collaboratively with our clients to design industry-leading uniform and PPE collections.
Our design process is highly agile with 2D & 3D designs developed for feedback and collaboration before our UK manufacturing unit produces high-quality samples for manufacturing approval.
Hunter also has a team of in-house PPE experts covering a range of product types including arc flash, hi-visibility, flame retardant and technical workwear.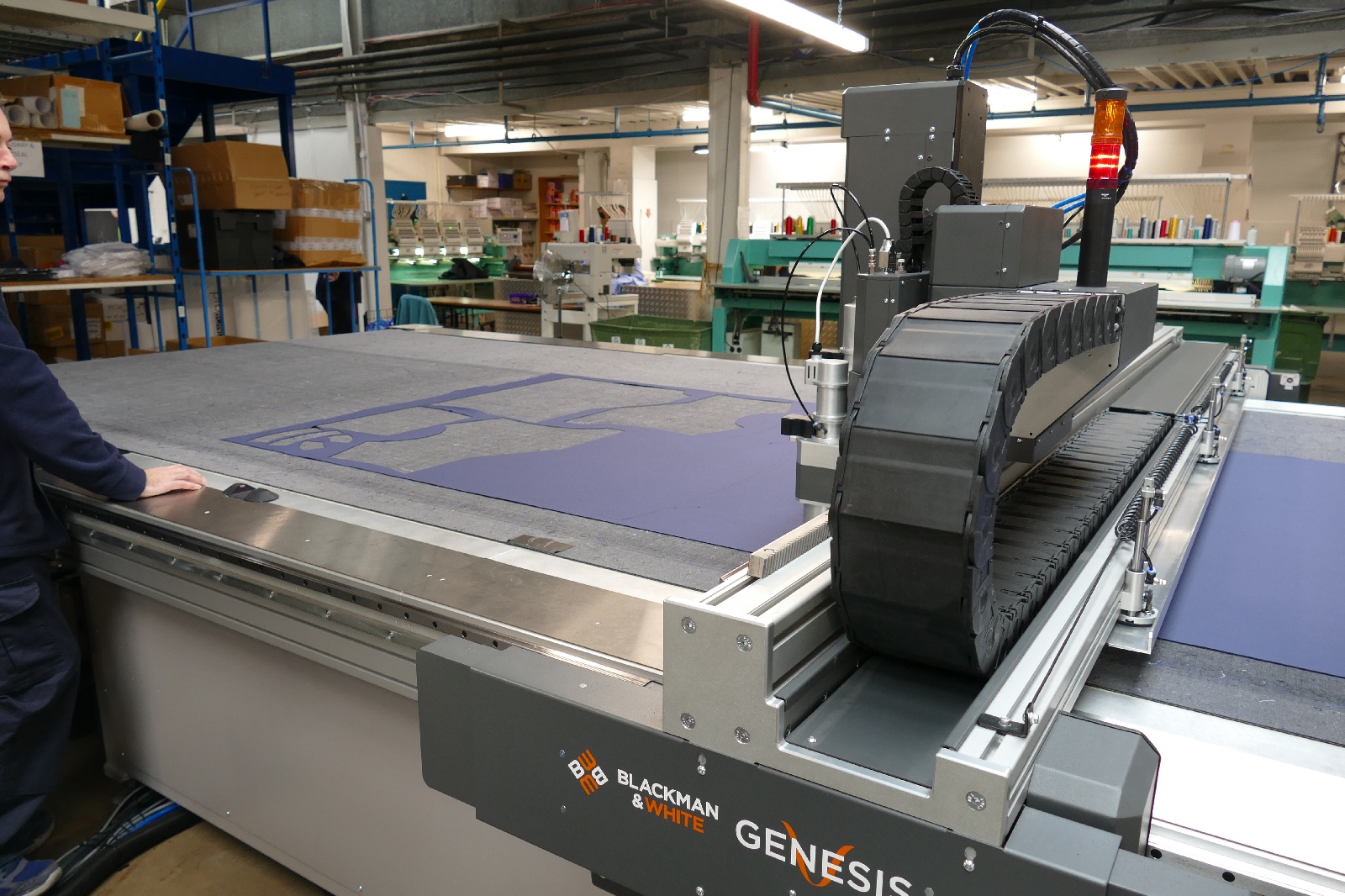 Hunter has invested heavily into our UK R&D units and manufacturing facility including robotic cutting machines, advanced manufacturing equipment and robotic box making machines.
Our technological advances allow us to produce the highest quality garments swiftly. Our R&D department quickly develops patterns and designs to meet our clients special requirements including diverse, ethical, maternity and religious requirements.
Our UK production units mean garments are received much sooner than the industry standard and the carbon footprint is vastly reduced. We blend this essential feature of our supply chain with highly competitive offshore bulk production.
In House Logo's & Branding
Our UK manufacturing facility is fully equipped to support all logo and branding requirements that our clients require. We use a variety of logo applications including embroidery, heat seal and screen printing.
HunterPAC®
Award-Winning Managed Service Software Solution
Get all your uniforms delivered directly to employees through HunterPAC® our proprietary, intuitive, agile, online ordering system.
Used by medium and large organisations to fully manage their uniform, PPE and duty of care reporting.

Designed to be agile and 100% adjustable to meet the needs of each client organisation.
Interlinked with our AI sizing solution (Sizer) and HunterCARE® to provide an efficient, effective uniform and PPE management solution.
Winner of the prestigious PCIAW award for Best IT & Website.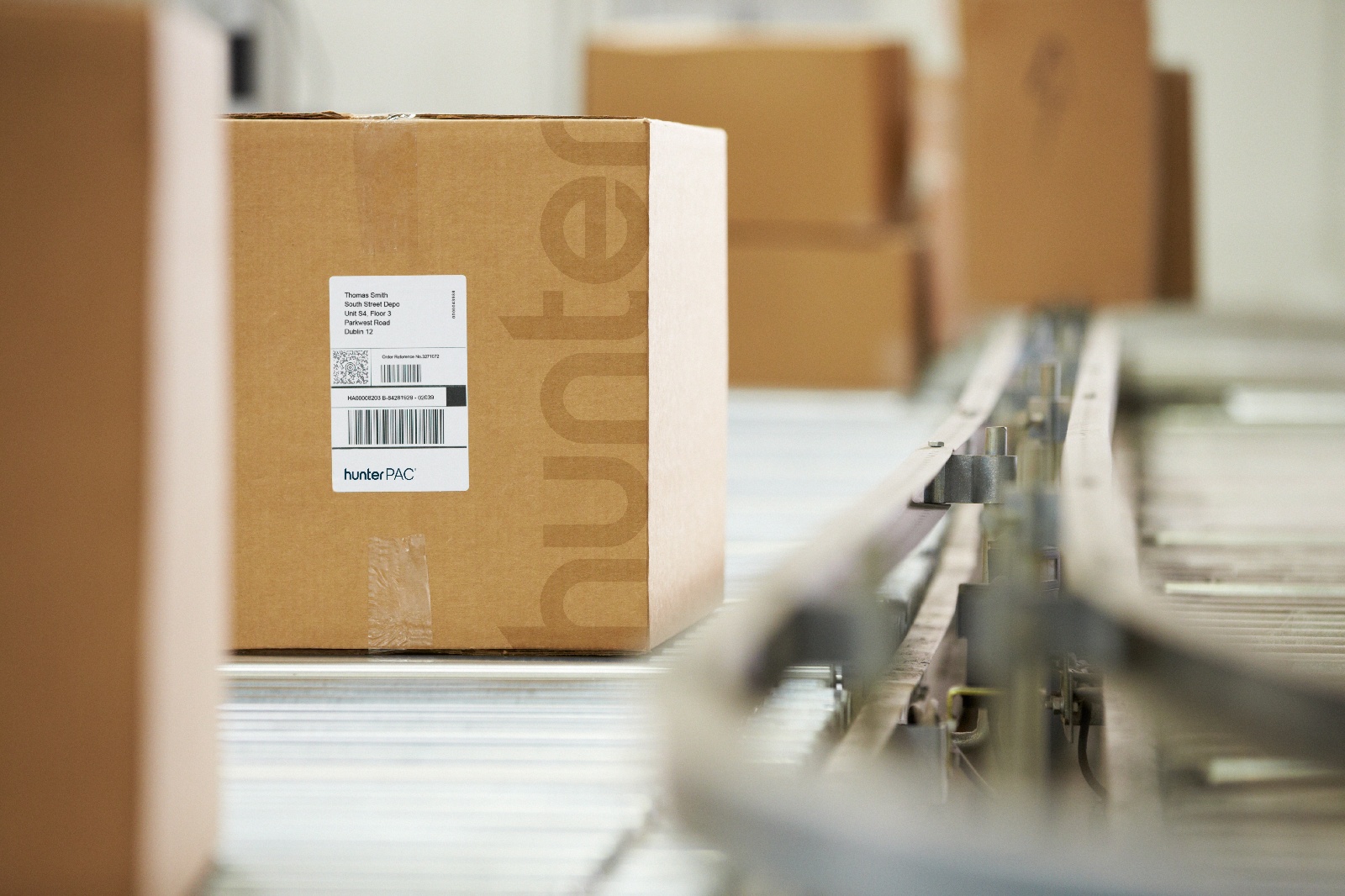 Artificial Intelligence (AI) Based Sizing
Hunter has partnered with SIZER, the developers of the worlds most accurate contact-free body measuring technology.
Hunter was the first professional clothing company in the UK to launch AI sizing which has now been used to accurately size thousands of our customer's employees remotely using a mobile phone or tablet.
This technology has revolutionised how the professional clothing and PPE industry will operate with significant benefits including:
• Vast reductions in carbon footprint as sizing sets of garments are no longer required and professional sizing teams no longer required for fitting sessions.
• Sizing sets of garments are a potential vector of infection for Covid 19 and other viruses that can be passed between those trying on the garments. Using SIZER eliminates this risk, keeping your staff safe.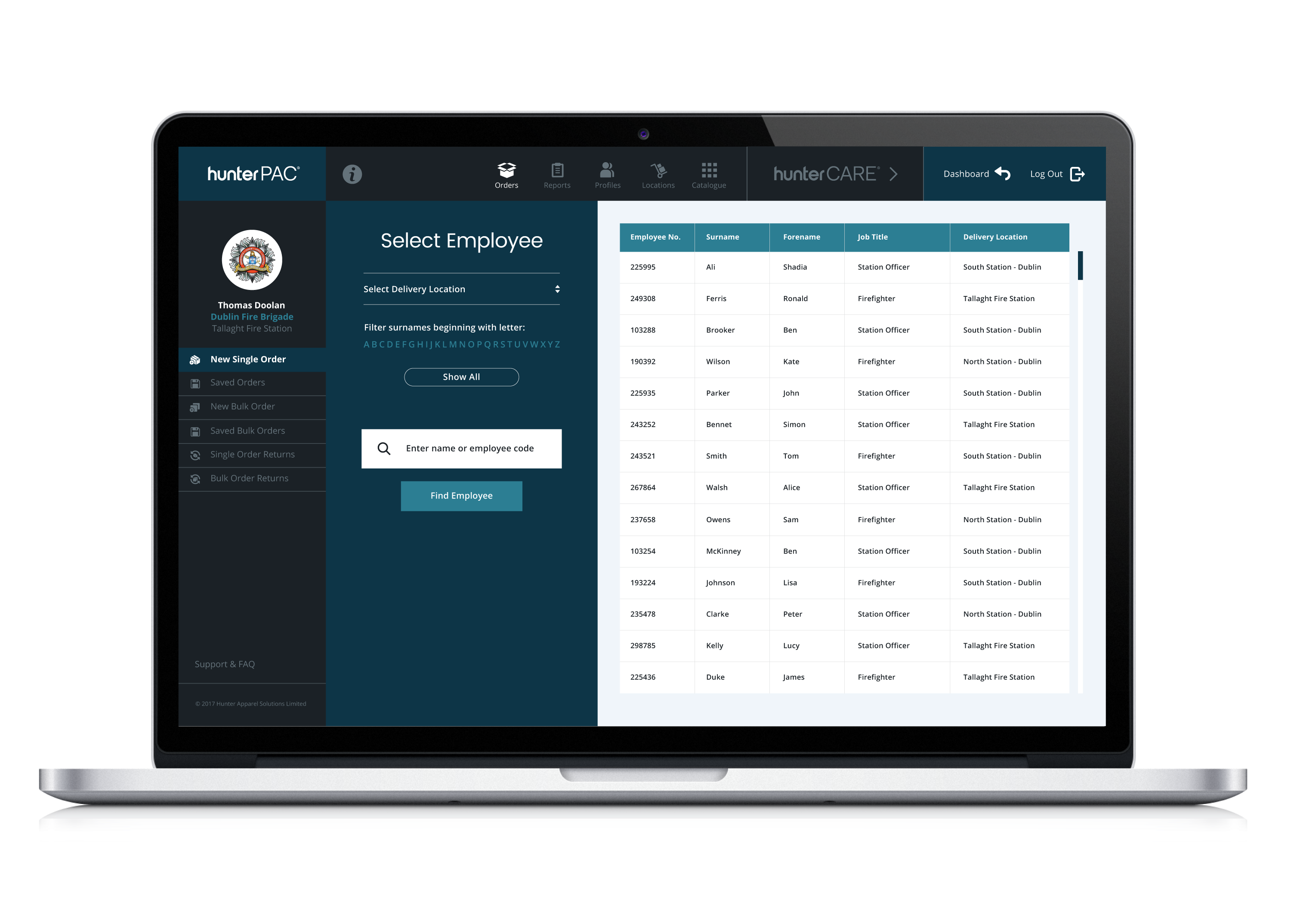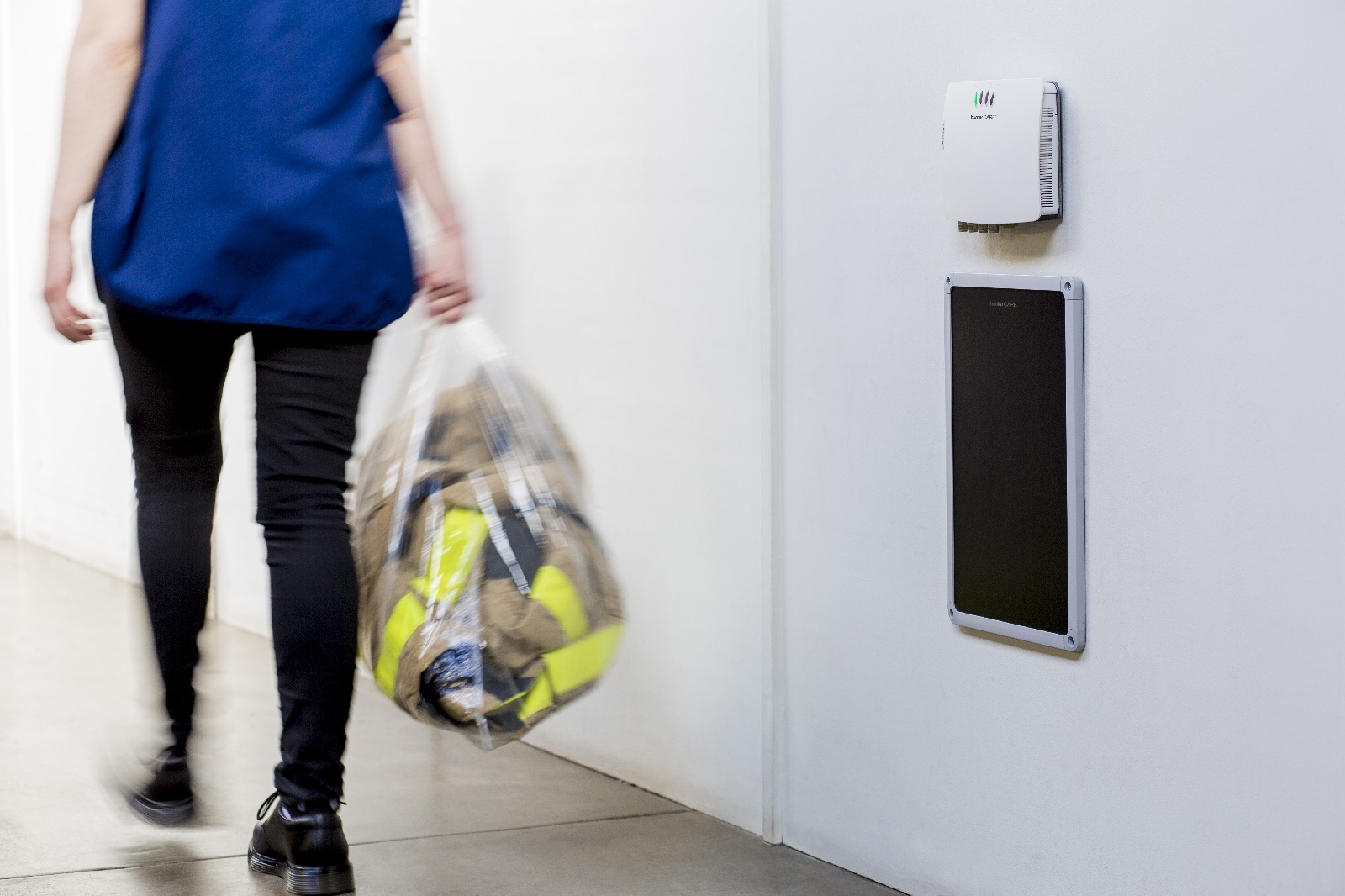 With our customisable, easy to use technology at its core, HunterCARE® is the ultimate asset protection system for technical workwear and PPE.
Every aspect of HunterCARE® is geared towards improving the wearers' health and safety, lengthening the lifespan of your clothing or equipment assets while ensuring your organisation meets and exceeds its Duty of Care.
Our two HunterCARE® facilities are the only specialist laundries in the UK to use D7, the worlds most powerful decontamination solution.
This military-grade technology provides a far superior clean compared to other laundry services.

Our Sustainability Commitments
The UK government has set the target to be carbon neutral by 2050 but at Hunter, we believe that we have a duty to be carbon neutral before this.
Hunter has committed to be c

arbon neutral by 2040.
"We are an organisation that is already known for protecting the people.




We want to be known as the organisation that also protects the planet.




We want to be your go-to provider of better."



Simon Hunter, E.S.Q. M.B.E
CEO
Hunter Apparel Solutions Limited
Hunter in the PCIAW® VOICE magazine
In the Hunter can be seen featured on the front cover, followed by a 4-page spread showcasing our industry-leading position as the "Go-To Provider Of Better".
Click below to download your free copy of the magazine.
Copyright © 2020. All rights reserved.