With our customisable, easy to use technology at its core, HunterCARE® is the ultimate asset protection system for technical workwear and PPE. Every aspect of HunterCARE® is geared towards improving the wearers' health and safety, lengthening the lifespan of your clothing or equipment assets, while ensuring your organisation meets and exceeds its Duty of Care.
Our Track and Trace technology allows our clients to easily audit every item currently in use and create reports on their age and maintenance history, bringing you efficiencies and an auditable record of your duty of care.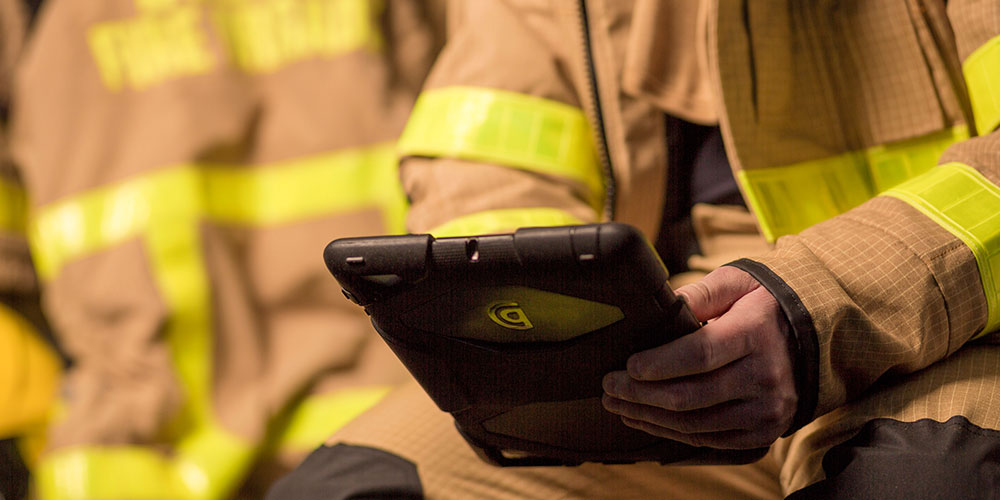 Regular cleaning and maintenance of your assets lengthens their life and keeps them fit for use, fulfilling your Duty of Care and keeping your employees more safe.
Our purpose-built, technology driven laundry service is created specifically for the cleaning of equipment or clothing that has been contaminated with hazardous materials like soot, dust, infectious materials, toxic chemicals, blood borne pathogens or carcinogenic fibres.
Together we can reduce the risk of long-latency disease.
HunterCARE® makes sure our PPE is fit for purpose and Duty of Care compliant.
Terry Kearney, Assistant Chief Fire Officer, Dublin Fire Brigade
I just wanted to set on record my delight with HunterPAC®… It must be one of the few corporate processes that anyone can learn and super-users are not needed.
Samantha Heilling, Deputy Director, UK Border Force
Hunter have worked with B.A. for nearly 40 years across many uniform projects which says everything about their world class ability.
David Crawford, Project Manager, British Airways