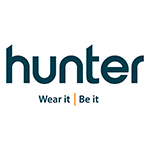 Sorry!
For security reasons we cannot let you access this page.
This has happened for one of the following reasons:
Incorrect username or password - please try logging in again or contact your uniform administrator or procurement department for further assistance.
Access Restricted - your login may be disabled or not yet activated - please check if you have been given a date for when your access goes 'live'.
Cookies are not enabled - please check that you have 'Cookies' enabled in your browser as you will always get this message if cookies are blocked by your browser.
Session Timeout - if your have left your browser for a long period of time without doing anything then it is most likely that your session has expired. You will need to log in again.
If you are still experiencing problems please try again and contact us if the problem persists.