Fire and Rescue
Case Studies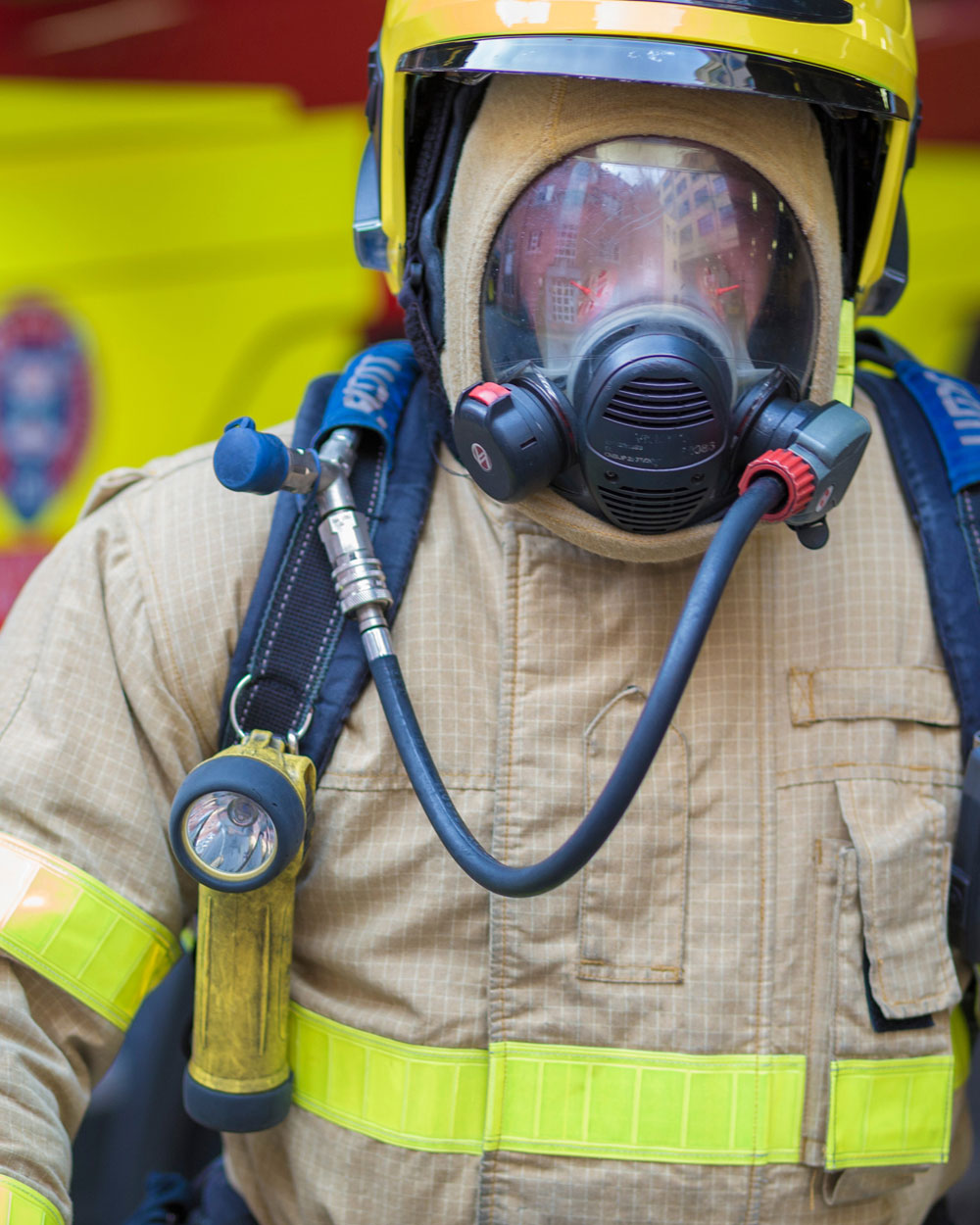 10,000 items of PPE supplied in year 1
The Dublin Fire Brigade chose Hunter to provide a range of high value, top to toe PPE to their firefighters. This was after an extensive wearer trial where the Hunter technical solution trumped the competition. HunterCARE® manages this entire process. This technical solution required significant R&D in product and service. Beginning with measuring each and every member of the team on site, HunterCARE® created an auditable Duty of Care compliance system and greater efficiencies by tracking, tracing and maintaining every item. Hunter now offers a wearable technology solution which has set a new benchmark for PPE in Ireland. The project received a Best PPE Award – Highly Commended.
HunterCARE® makes sure our PPE is fit for purpose and Duty of Care compliant.
Terry Kearney, Assistant Chief Fire Officer, Dublin Fire Brigade
Scottish Fire and Rescue Service
A new national organisation
The largest Fire Service in the UK
A new design for work wear
Hunter won the Scottish Fire and Rescue Services framework contract to develop and manufacture a new work-wear look for all of the Scottish brigades. During this period eight regional services were merged into a  national organisation which saw Hunter supply the new look to everyone.
Hunter Apparel Solutions were the provider of the new stationwear contract which had it's roll-out in 2004 for Strathclyde Fire & Rescue and covered approx. 3,200 firefighters with wicking T shirts, stationwear shirts & trousers. My experience during this changeover from traditional undress uniform to the more practical workwear style stationwear was that the product quality was high and the design provided a good fit to both male & female firefighters. Hunter Apparel staff were very helpful during the transition, implementation and contract support having a good knowledge of materials, sizing, compatibility, cleaning/ laundry ,etc..

Communication was also very good and all of the support provided by Hunter Apparel staff greatly assisted in the success of the stationwear update.
John Cairns - PPE Officer - Strathclyde Fire & Rescue ( 2003 - 2013)
Hundreds of thousands of items supplied
This national framework began with only 9 fire services from the South East of England for whom HunterONE® designed a new range of operational work-wear. The roll out of this project and the HunterPAC® managed service was so successful that Hunter was able to supply a total of 23 services through this national framework making this contract the most successful fire service uniform framework ever; a proud claim which is still the case today.
ESFRS have been a customer of Hunter for over 20 years. Our association with Hunter is now entering its third decade and to date we have been very happy and content with the service offered to us.
Steve Brown, Procurement Officer, East Sussex Fire & Rescue Service
The London Fire Brigade don't spend all their time fighting fires. Often they spend a great deal of time in the public giving fire safety advice and helping to fit smoke alarms. HunterONE® designed, prototyped and manufactured a complete new work wear range that communicates professionalism when carrying out these roles but also is easy to wash and maintain for general work and use.
Our new work wear makes our people look professional and easily identifiable.
Dave Brown, Third Officer, London Fire Brigade.
Help your assets live longer with hunterCARE®
The decontamination of firefighting PPE protects your people and your equipment. Track, clean, trace and save with HunterCARE®