Hunter Apparel Solutions (Hunter) are awarded overall winner of the 2020 safety solution award by the British Safety Industry Federation (BSIF) for their work in improving long term health outcomes for firefighters.
Hunter submitted an application to the BSIF focused on how Hunter is helping our fire service clients achieve better long-term health outcomes across the UK and EU.
Hunter submitted multiple case studies that detailed how their PPE and workwear solutions combined with advanced decontamination solutions and a state of the art care and maintenance service help to improve the immediate safety of our firefighters, improve operational efficiency and vastly reduce the possibilities of long-term health complications for the firefighter's Hunter service.
Fire-fighters have a 9% higher risk of being diagnosed with cancer and a 14% higher risk of dying from cancer than the general public. Fire-fighters have a 100% increased risk of getting mesothelioma. Fire-fighters have a 129% increased risk of dying from mesothelioma. The risk of testicular cancer is two-fold. Fire-fighters have a 62% higher risk of getting oesophageal cancer, and they have a 39% increased risk of dying from oesophageal cancer.
(NIOSH - USA)



Highly technical PPE designed in collaboration with our client's organisations and Hunter award-winning R&D department to ensure all aspects of design, the duty of care, and longevity are considered.
HunterCARE® is the care and maintenance offered by Hunter from our UK & Irish laundry, decontamination, and repair centers. HunterCARE® comprises multiple service offerings that are designed to ensure our clients maintain operational resilience whilst ensuring all duty of care requirements are met and exceeded.
HunterPAC® is an award-winning managed service platform hosted on Hunter's website. This technology has revolutionised the way that our clients order, track, trace and maintain the integrity of their technical PPE and workwear garments.

"A major concern for DFB is managing the PPE and ensuring it is fit for purpose and complies with all legislative requirements, DFB are confident the HunterCARE® system will help us achieve this goal consistently for the duration of the contract".
Terry Kearney
Assistant Chief Fire Officer
Dublin Fire Brigade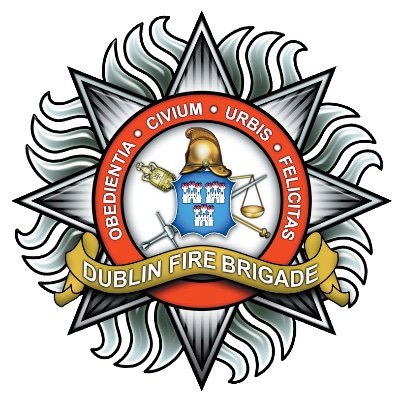 Hunter's Purpose In Serving Firefighters
Recent studies into the long-term health of fire-fighters have revealed the severe implications that contamination exposure has on fire-fighters on and off the fire ground, and indeed in their retirement.
What has struck Hunter is that the wider societal implications of fire-fighter ill health are enormous. The loss permanently or even temporarily due to ill health of the breadwinner in any family is a devastating impact for that family, the costs to our nations health service is significant dealing with complex illnesses related to fire-fighting.
Fire services already with constrained budgets trying hard to do more with less are operationally compromised when their staff has ill health.
Furthermore, particularly young firefighters who are intensely aware of the global aspects of these occupational diseases through social media groups will want to see their brigade always seeking to do better in regard to looking after their health, not just now but in the future.
All of this creates additional burdens on taxpayers so the costs associated with these failures are wide, varied, extreme, expensive and while not perhaps entirely preventable they are entirely within the capacity of innovators to create solutions to make a real societal difference.
Simon Hunter ESQ, M.B.E., CEO of Hunter said,
"Hunters purpose as a business is to deliver real societal benefits using the concept of tech for good, focused on improving long term health outcomes for firefighters".
Next Generation Firefighting PPE
Subscribe to the Firehunter® newsletter for fire sector news and updat

es
Copyright © 2020. All rights reserved.